The Greek territory comprises 6000 islands and islets, scattered in the Aegean and Ionian Sea which make one of the most beautiful and interesting cruise areas in the world. Bounded by the Greek mainland to the west and north, the Turkish coast to the east, and the island of Crete to the south, the Greek islands represent a truly unique phenomenon on the European continent.  The Greek Archipelago offers a highly diversified landscape: sheltered bays, beaches stretching along many kilometers, coastal caves with steep rocks and black sand typical of volcanic soil, golden stretches of sand with dunes, pebbly beaches, coastal wetlands etc. Many Greek beaches have been awarded the blue flag under the programme Blue Flags of Europe. Apart from swimming, they lend themselves to scuba diving, snorkeling, water skiing, sailing and windsurfing. All this, combined with the ideal climate, the safety of Greek waters and the short distances between ports and coasts, make cruising these waters an unforgettable experience which is why the Greek islands are so popular among Greek and foreign visitors. The most popular Greek islands are divided in several groups.
Corfu, called Kerkyra by Greek people, belongs to the Greek Ionian Islands (Corfu, Paxi, Lefkas, Kefalonia, Ithaki, Zante and Kythira) and it is the biggest one after Kefalonia. Between Corfù and the near coasts of Epyrus and Albany the sea is known as "Kerkyraiki Sea" and in the Northern part it is called Aghios Stefanos "stretto" (just 2 Km).
From a geologic point of view Corfu is similar to the near mainland coast.
Corfu's territory consists of many mountains, especially in the Northern part where the region is characterized by Mt. Pantokratoras.
The North coast of Corfù is very irregular, that's why here you can find a lot of bay and small promontories, while as you go down to the South you can find a more regular environment with long sandy beaches.  Kerkyra is also surrounded by a great number of small little islands. Around Corfu there are many opportunities for sailing.
You can find any kind of boats available for tourists. Also inside Gouvia Marina you'll find a Yatching Club that offers organized tours around Corfu.
With a sailing boat you can reach some stunning desert beaches and discover areas of Kerkyra that are accessible only by sea.
Corfu is not a very windy island, but during the afternoon, when the wind starts to rise up, it can be very beautiful to sail till a safe bay like Paleokastritsa, Benitses, Kassiopi or Lefkimni.
Gouvia Marina is placed 7 Km North to Corfù town and it is placed inside a large and protected bay.
It consists in a well equipped port that can give hospitality till a maximum of 960 boats.
If you arrive from the sea you have to pass near the small Lazareto island and between Komeno cape and Tourka cape.
As you'll be inside the port you'll realise that the area is safe and well organised with many services as a restaurant, a supermarket, a laundry and boats proper services as fuel, water supply and electricity.
Moreover exist a taxi service and a rental so you are able to reach the town of Gouvia (tourist village with many accommodation, restaurants and shops) or Kerkyra town (there is also a bus service).
As you get into Marina of Gouvia you have to inform the harbour-office that will assist you during the berthing and will proceed to register you.
The mooring rentals is possible for short or long periods for boats till 60 metres long. Gouvia Marina is very safe also for the 24 hours security at the two different entrances.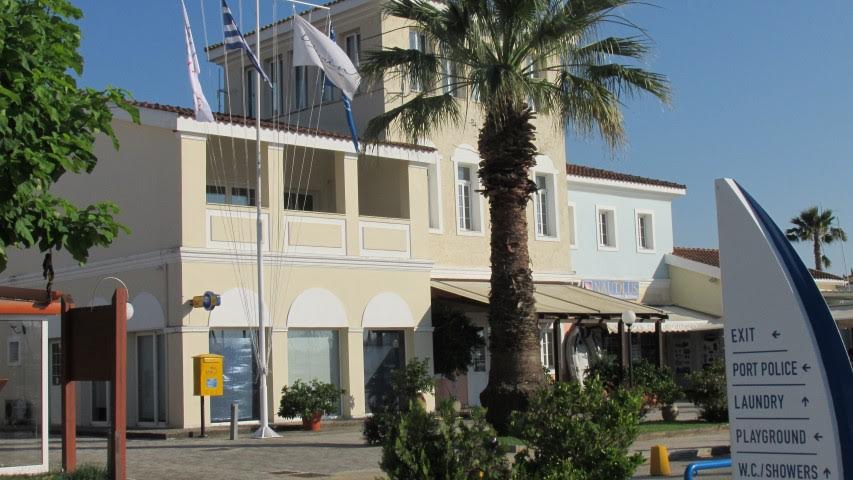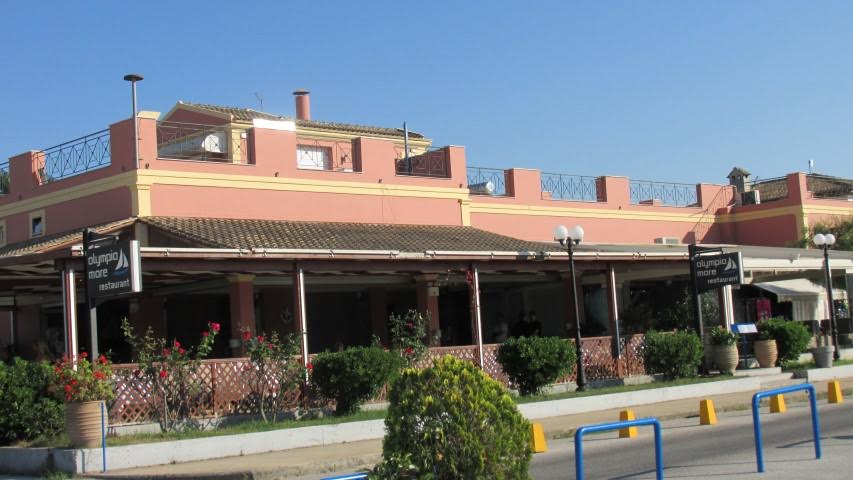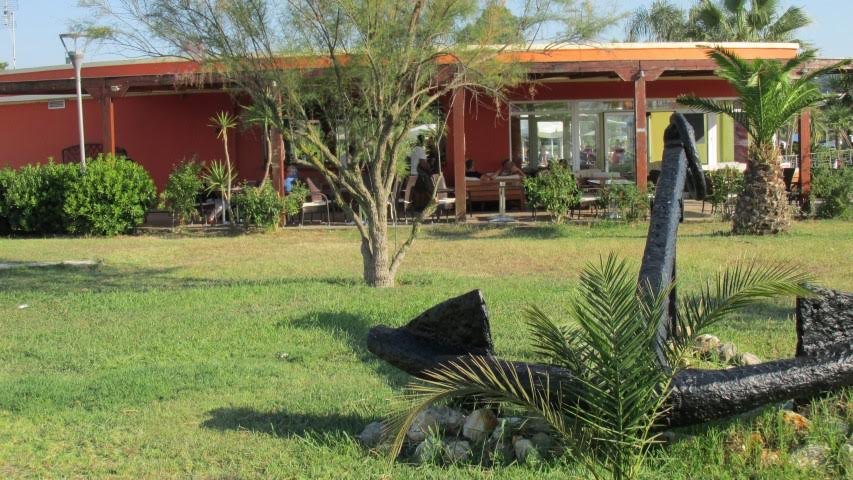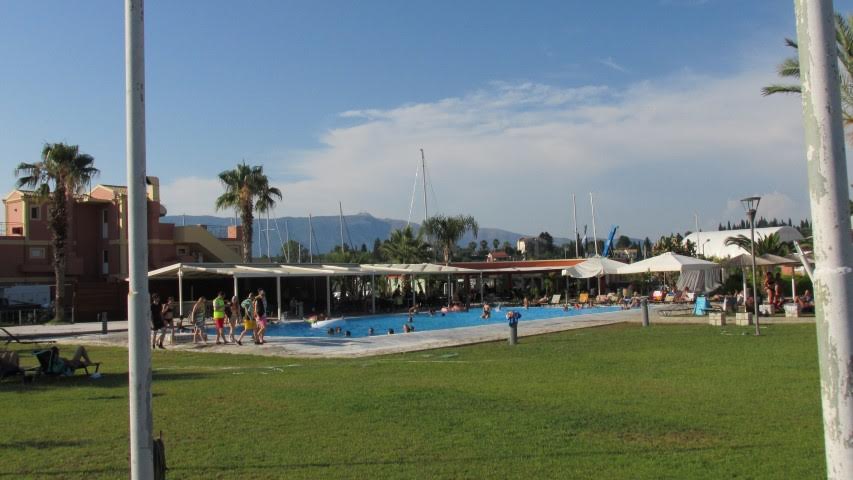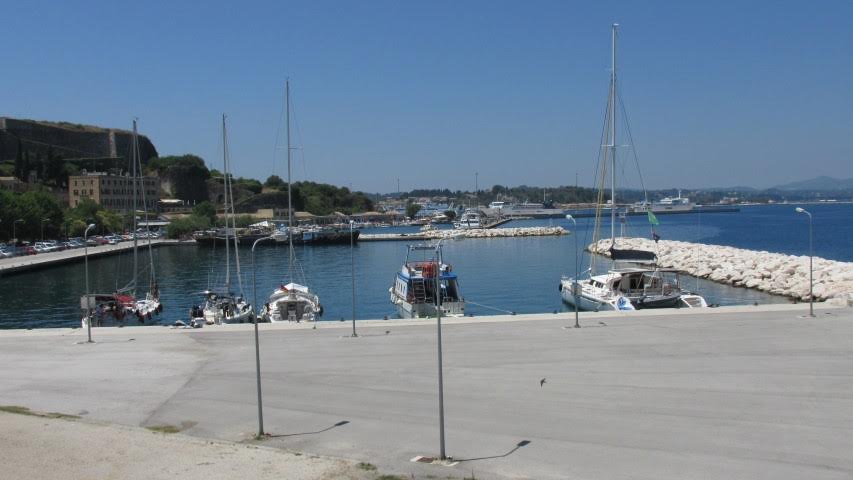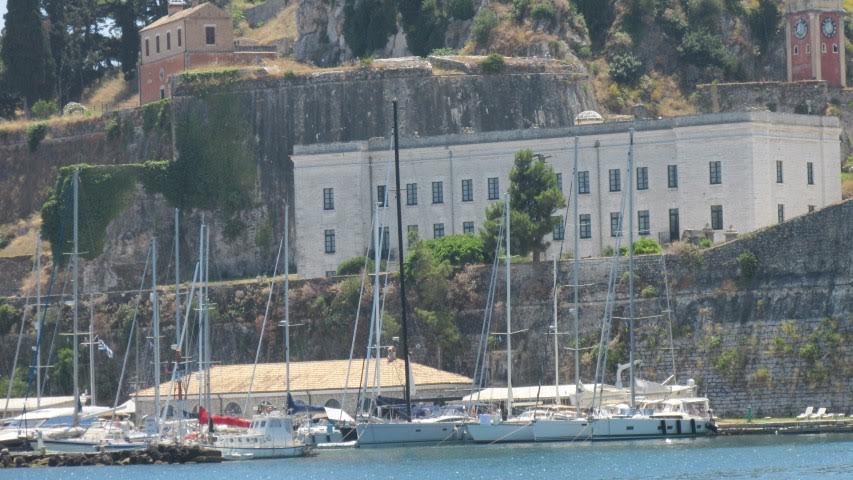 http://www.marinagouvia-bliss.com/