Same as every year, this year phd. Srecko Favro presented our scientific research at the International Conference on Contemporary Trends in Tourism and Hospitality (CTTH). The conference is held every two years in Novi Sad (Serbia), and this year it was held on 1.9. and 2.9.2017. where numerous scientists presented their work.
 CTTH 2017 is an International conference regarding research in tourism, leisure, hotel management and multidisciplinary studies such are events and meeting industry, entrepreneurship in hospitality, creative industries etc.
The topic of research, which phd. Srecko Favro made in collaboration with univ.bacc.oec. Antonela Božidar, was "Eco Marinas- bearers of sustainable development of nautical tourism". The research focused on the issue of creating an adequate infrastructure for nautical tourism in small coastal areas.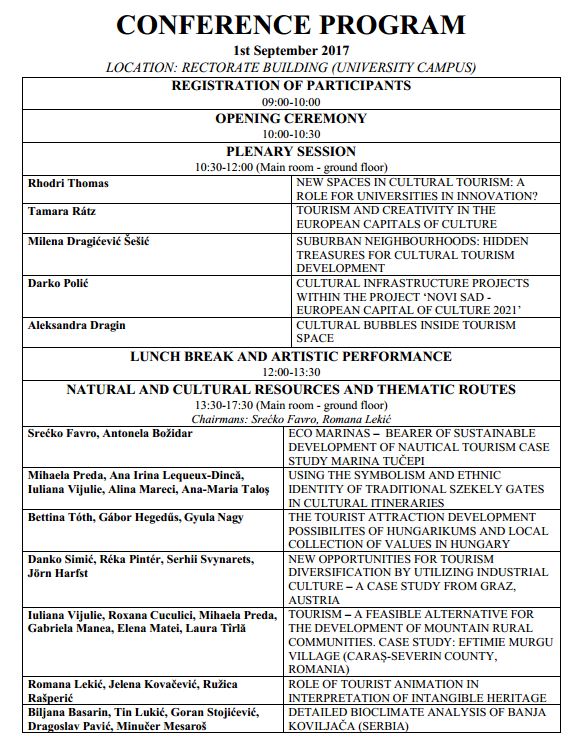 ECO MARINAS – BEARERS OF SUSTAINABLE DEVELOPMENT OF NAUTICAL TOURISM